Packing
We pack with the greatest care and to the highest standards. We offer our customers a broad range of packing techniques, and strictly timed deliveries. That's the WAAK way.
WAAK, ready to handle all your packing assignments
Looking for an experienced and reliable partner for the packaging of your products? Then WAAK is the packing company for you. Armed with a wide range of packing techniques and a strong workforce, we are ready to handle all your co-packing assignments. 
As a social enterprise, we mainly focus on long-term collaborations, and the reasons for this are twofold. On the one hand, we want to give our employees sustainable employment. On the other hand, it allows us to go the extra mile for our customers. Altogether this means we can offer a better service, more technical support and greater commitment.
You get a single point of contact for your assignment from start to finish - from the planning of all tasks, to follow-up and returns.
Outsourcing the packing of your products? Choose WAAK!
Thorough quality control
On-time deliveries
Wide range of packing techniques
Great manual care
Sustainable partnership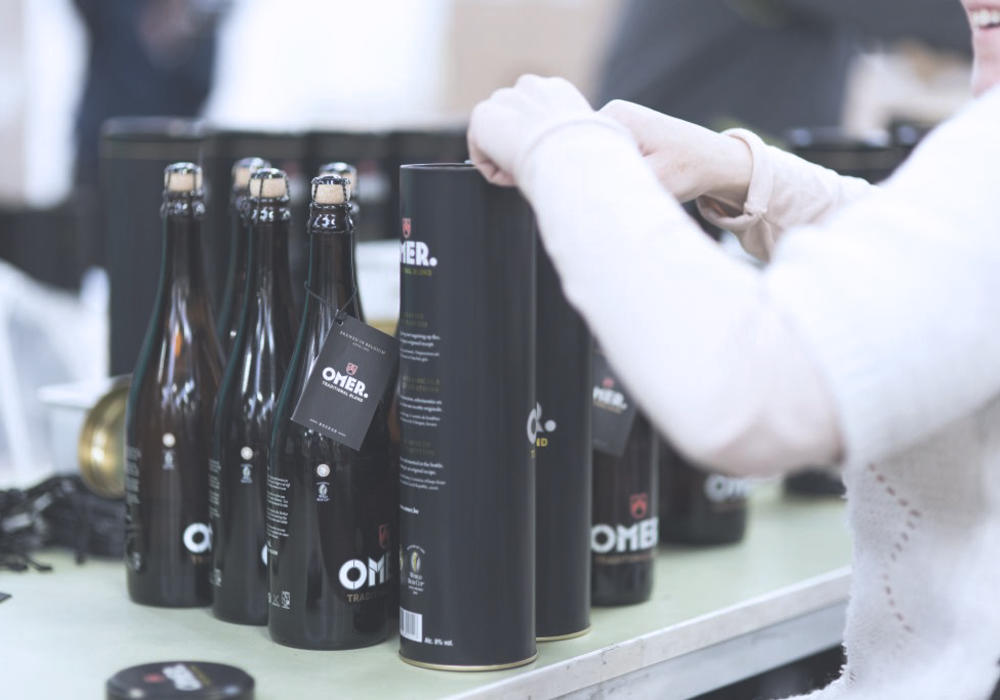 Handled with care
Packing work is delicate. Each component, no matter how small it is, determines the quality of the end product. This is why quality control is so important to us. Our employees are trained to handle each product appropriately and our team supervisors are there to ensure that materials are handled with the greatest care.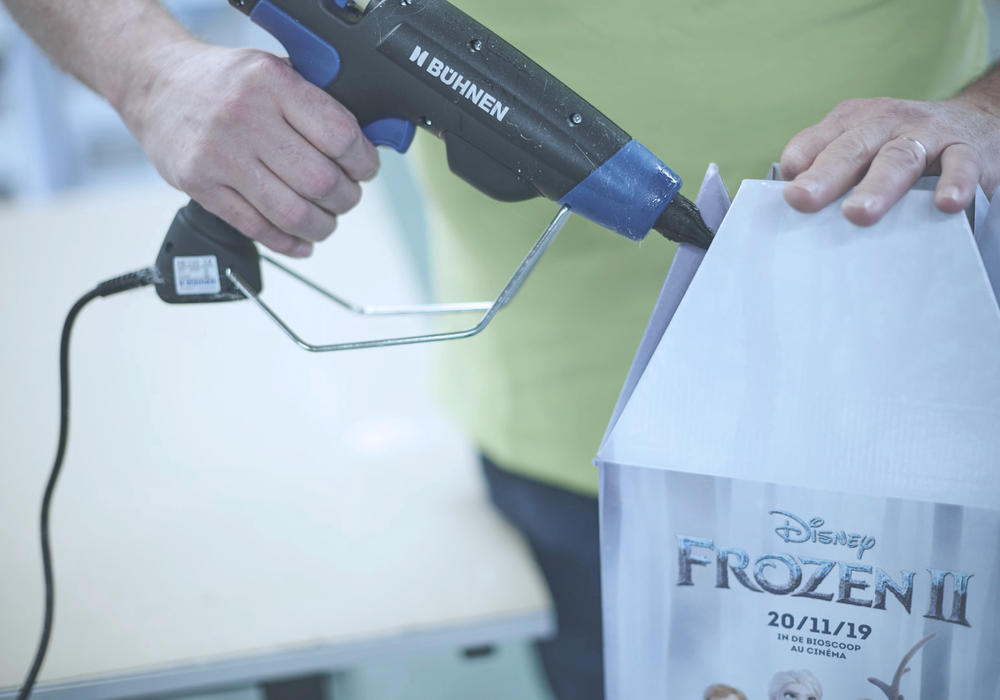 Professionally packed
WAAK offers all the manual resources and professional packing techniques that you would expect from a packaging company. Whether you need folding work, kit assembly, manual or semi-automatic packaging, flow packing or embossing, we've got it covered.
Delivering accurate, high quality work is one of our greatest strengths – especially when it comes to co-packing services. Our high-tech tools and extensive expertise ensure that the whole packaging process is perfectly executed from start to finish. With in-house technology such as smart camera recognition, digital support and systematic sampling, we can confidently guarantee you a perfect end result.
With each assignment, our teams are trained to handle each product correctly.
Our workspace is modular and adaptable, so we are able to set up specific and temporary packaging lines. But that's not all: our co-engineering team is happy to develop a customised installation with you, in accordance with your specific requirements.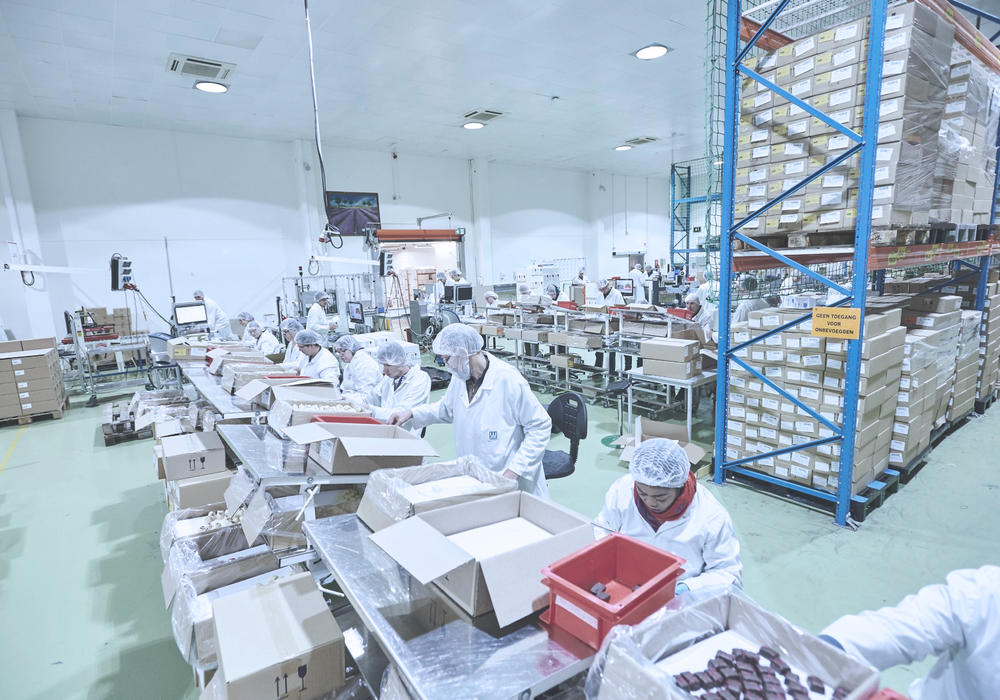 Controlled environments
WAAK has its own controlled environment workspaces, and is IFS certified for dry food packaging. Its full product traceability and metal detection allow WAAK to process and pack ultrasensitive products such as chocolate.
Food packaging is a specialised discipline, for which co-packers need to be certified and equipped. WAAK meets both requirements.
Our packaging services
Putting together promotional packages
Folding and filling packaging cardboard boxes
Manual packing
(Semi-)automatic packaging
Controlled environment storage
Food packaging
Filling of displays
Filling of fitting bags
Blistering
Our packaging techniques
Flowpacking
Cellophaning
Banding
Strapping
Swifting
Labelling
Shrinking
Rivetting
Embossing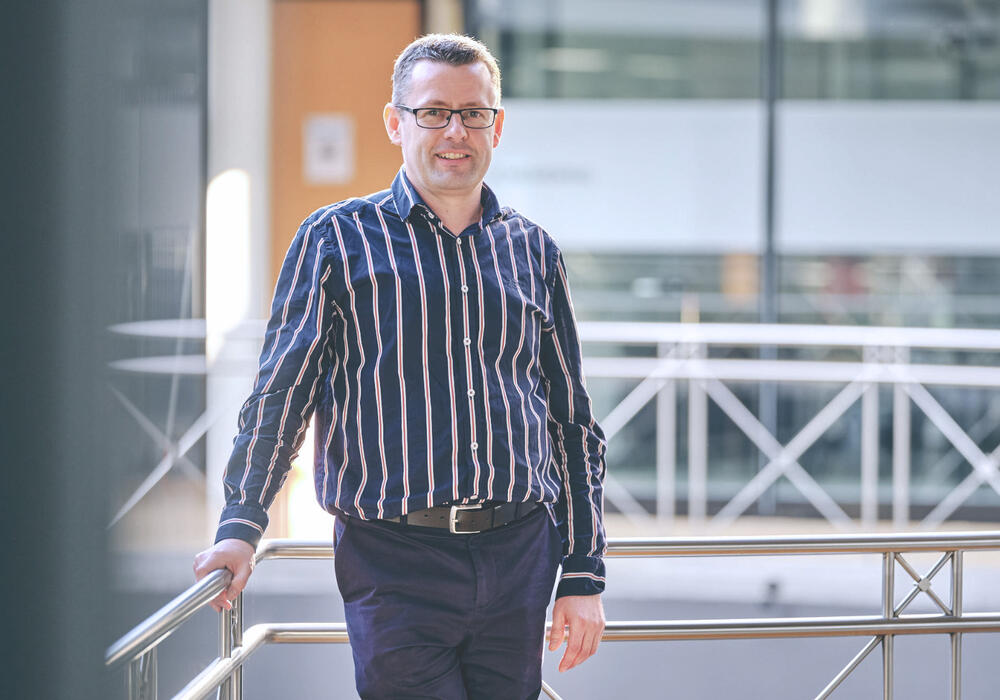 Interested in having your packaging work done by WAAK?