Circular projects
As a pioneer in circular entrepreneurship, WAAK is delighted to apply all of its know-how in the interest of its customers.

WAAK, pioneer in circular entrepreneurship
As a social enterprise, WAAK is fully convinced of the importance of building a circular economy, because social employment and circular initiatives go hand in hand. And circular entrepreneurship is the future - because industrial waste processing not only puts a burden on the environment, it also weighs ever more heavily on our wallets. WAAK wants to be a pioneer par excellence and extend its hand to you as a partner for establishing circular collaborations.
The circular entrepreneurship model is based on the notion of a chain where the waste from one product serves as raw material for the next product, or where a product can be largely reused after its service life has come to an end. The ultimate goal of circular entrepreneurship is to create an economy that reuses raw materials indefinitely and thus no longer produces pure waste. So this goes a step further than simply recycling waste.
Both internally and externally, WAAK regularly gives the impulse to set up circular processes. Employees are encouraged to brainstorm and optimise together with us, and we bring suppliers on board as much as possible. Our next step is to invite you as a customer to establish a circular partnership. The road may still be a long one, but there's no better time to start than now.
WAAK's keyrole as a social enterprise
Reuse often goes hand in hand with extensive manual processing. Refurbishment, dismantlement, processing of remnants into new raw materials, … As a social enterprise, WAAK has all the necessary resources. The social economy plays a crucial role in the circular model.
Our mission is to focus fully on this and invest in circular opportunities, because in the near future, circularity will become a necessity. And WAAK will be ready for it. What's more, precisely because we, as a social enterprise, play a key role in sustainable business models, we are not hesitating to further reduce unsustainable collaborations.
5 reasons for circular entrepreneurship:
1. Circular processes are far less sensitive to raw materials shortages and accompanying price hikes.
2. Governments are ever more emphatically imposing the "polluter pays" principle, so in the long run circular businesses are becoming far more interesting than linear ones.
3. Thanks to their often local anchoring, circular companies are more agile and resilient.
4. Brands that actively support the achievement of climate objectives are ever more positively perceived by consumers.
5. Thanks to their long-term thinking, circular companies frequently enter into more solid partnerships with other like-minded companies.
Circular design: a new generation of products
Circular entrepreneurship is not only looking to optimise existing processes, it also approaches them in a new and fresh way. A circular product is designed with attention for reuse. 7 key words are central here:
Rethink - Redesign - Reduce - Recover - Recycle - Repair - Re-use
The ultimate circular product is a service, where it is the producer's responsibility to keep the product in circulation for as long as possible (service life extension). Then, at end-of-life, it is the producer's responsibility to recover or recycle the product and once again allow it to produce a profit. As a pioneer in circular entrepreneurship, WAAK is delighted to apply all of its know-how in the interest of its customers. For this we actively look for sustainable partnerships with activities for the long term.
A few circular examples: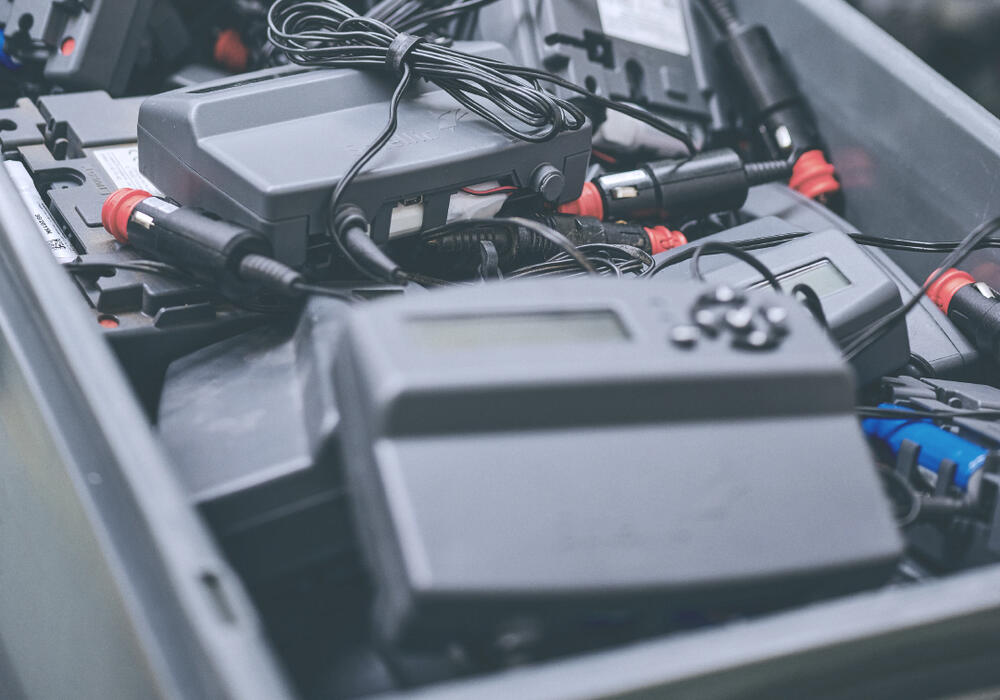 Satellic refurbishment
WAAK has an exclusive contract with Satellic, the most important Belgian toll operator. Foreign transporters use the "On Board Units", a GPS-based registration device, for calculating the kilometer charge. After being used, they are not disposed of but returned. The devices are then refurbished by WAAK and can be reused over and over again. A textbook example of how products can be actively kept from ending up as waste.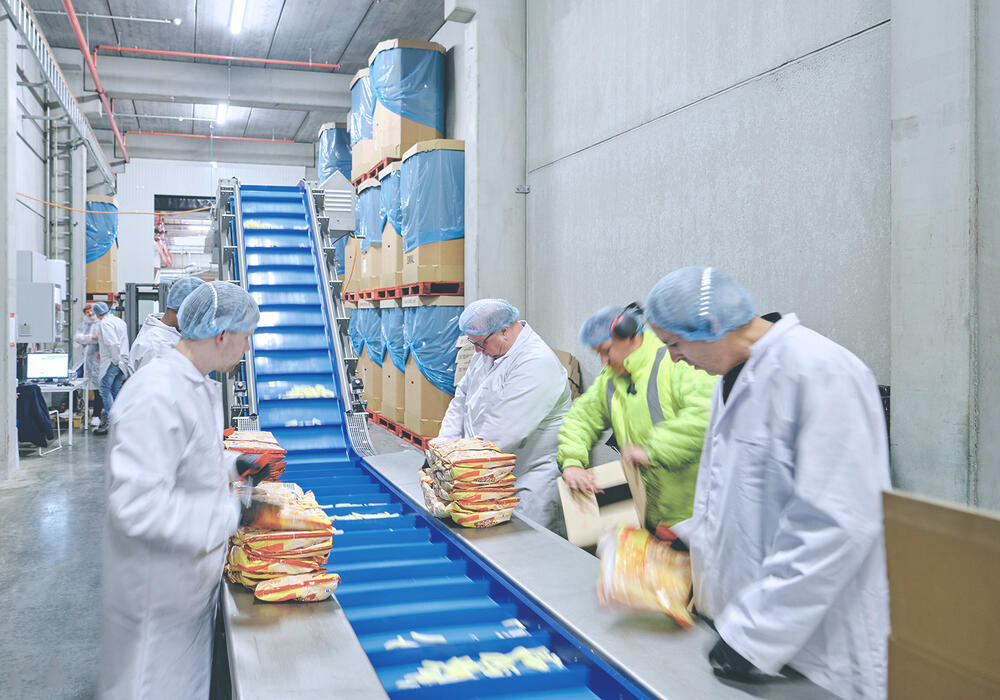 A WAAK Inhouse Enclave team has been deployed at Agristo, a world player in the field of potato products. Sustainability and circularity are important to the company. E.g.: chips that are perfectly fine sometimes end up in the wrong bag (with wrong date or faulty printing). WAAK's inhouse team reopens the bags, and then repackages the high-quality products into the correct packaging. In this way, Agristo avoids letting food go to waste. And that has a greater sustainable impact than one would think at first sight.
Reuse of injection moulding residues
Plastic residues are produced whenever connectors and cables for e.g. electric charging stations and heat pumps are injection moulded. In the best case this plastic is picked up and recycled as industrial waste. At WAAK, these residues stay within the four walls of the company, where they are remelted and used again. Interesting fact: the quality of this reused plastic is actually higher than that of the original product.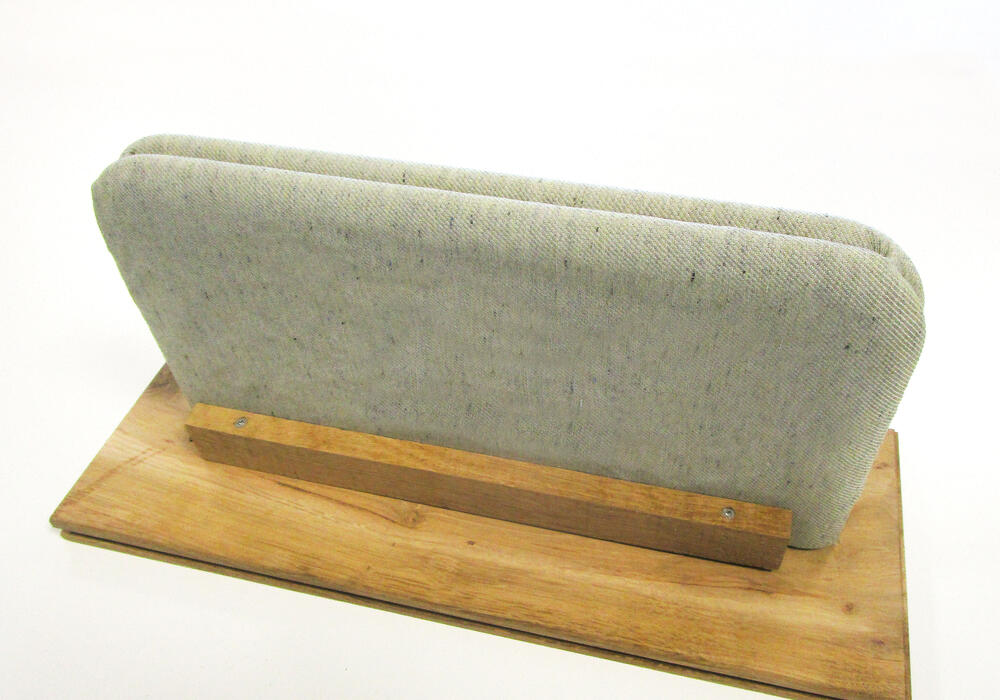 From discarded jeans to acoustic panel
Turning discarded jeans into acoustic panels for offices: mission impossible? In collaboration with Robberechts, a company that specialises in the design and manufacturing of office furniture, we took up the challenge. The end result? A fully circular panel that can be reused indefinitely!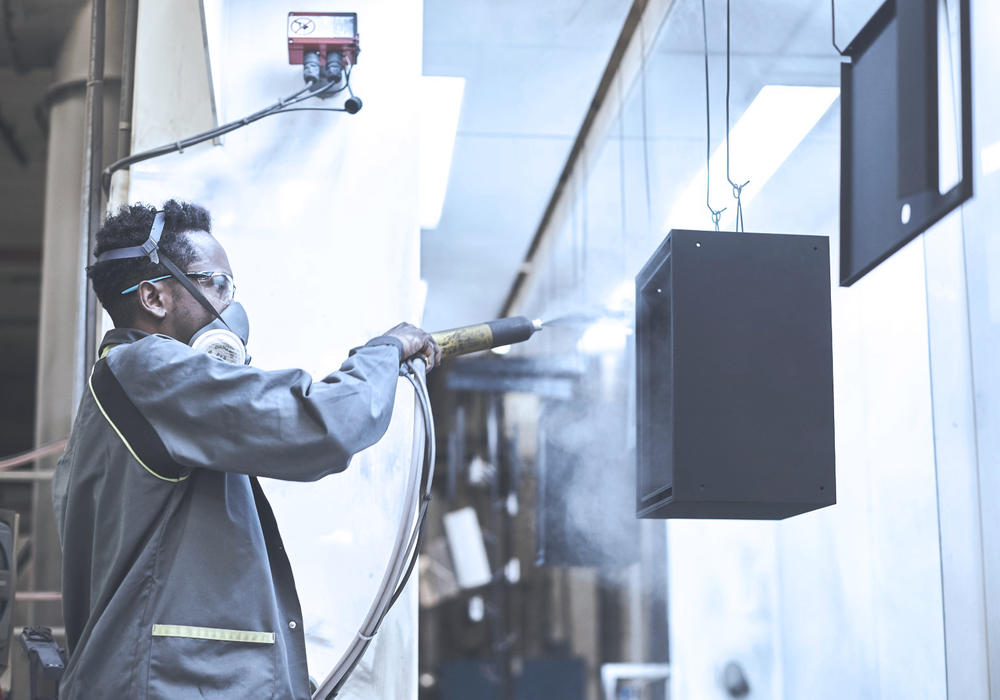 Recovery of powder coating dust
Powder coating is an industrial painting process where generally some of the raw materials gets lost as residue (dust). Under the motto 'there is no such thing as waste', WAAK looked for and found a way to recover this residue and convert it into new powder coating.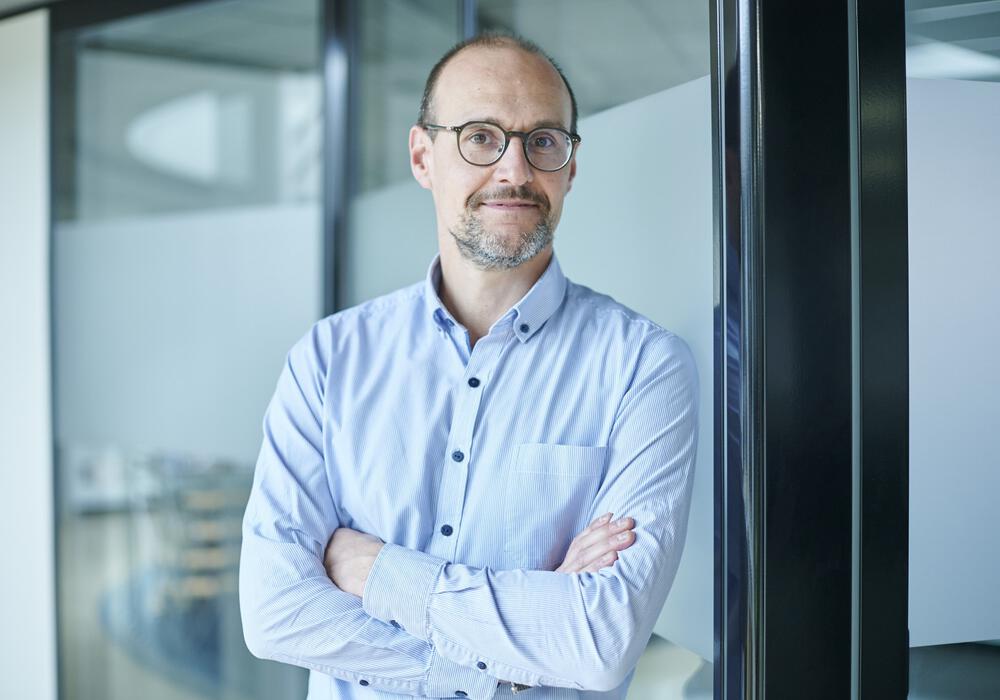 I'd love to hear more about your project!