Reuse of injection moulding residue

WAAK gives high priority to circularity. Cables and connectors for electric charging stations, heat pumps and other HVAC applications are often overmoulded with a plastic seal. This process produces plastic remnants or injection moulding residue. Contrary to many other companies, we do not have this residue collected and recycled as industrial waste. Instead, we reuse it.
High priority to circularity
Circularity aims to limit wastage to a minimum and to reuse raw materials as much and as long as possible. In a perfect world this would give products endless life and no more raw materials would be lost.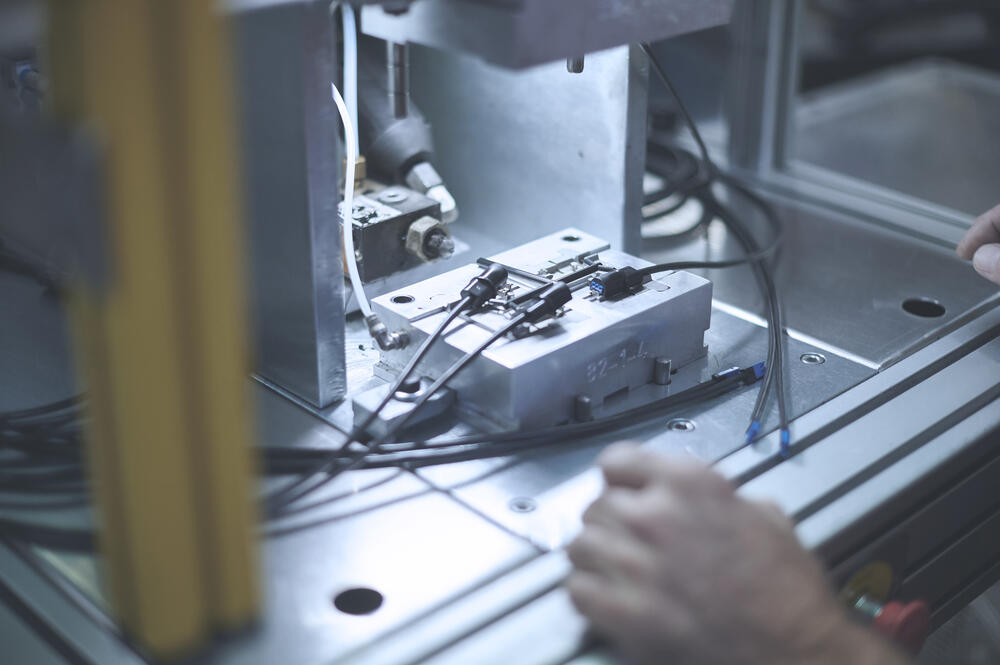 Injection moulding: recovering and reusing residue
In WAAK's Cable Assembly department we injection mould large quantities of electrical cables (on average we manufacture up to 100,000 cables a day) for charging stations, heat pumps, boilers and other HVAC applications. In the case of overmoulding, cables and connectors are overmoulded with a plastic seal to provide protection and thereby prolong product life. However, the overmoulding process produces plastic remnants or injection moulding residue. As we do this on a daily basis, we produce large quantities of this residue. In most other companies that assemble cables this residual product is discarded or disposed of to be recycled. The work group 'Circular' saw potential in the recovery and reuse of the plastic residue, on condition of course that the product lived up to the same high quality standards.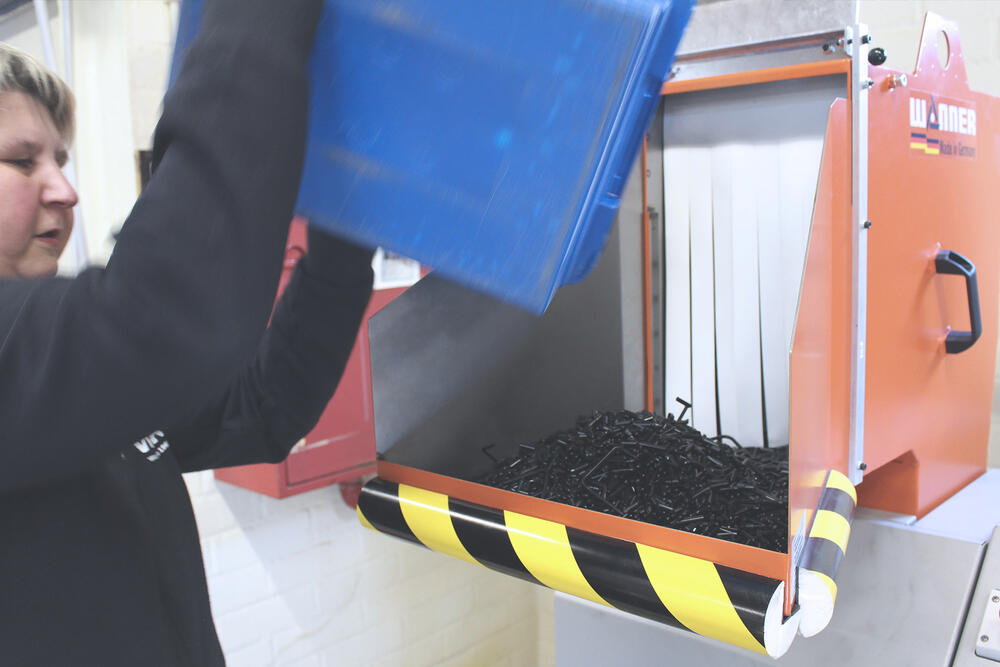 Trial and error
The work group decided to conduct a series of tests. In some cases all of the injection moulding residue was reused, in others it was mixed with fresh raw materials (in varying quantities), or the residue was ground and then melted, etc. With every test, the quality and strength of the product were examined. The results showed that optimum quality was achieved when the injection moulding residue was mixed with fresh raw materials in a 1:1 ratio. It was also found that grinding the injection moulding residue prior to melting improved the quality.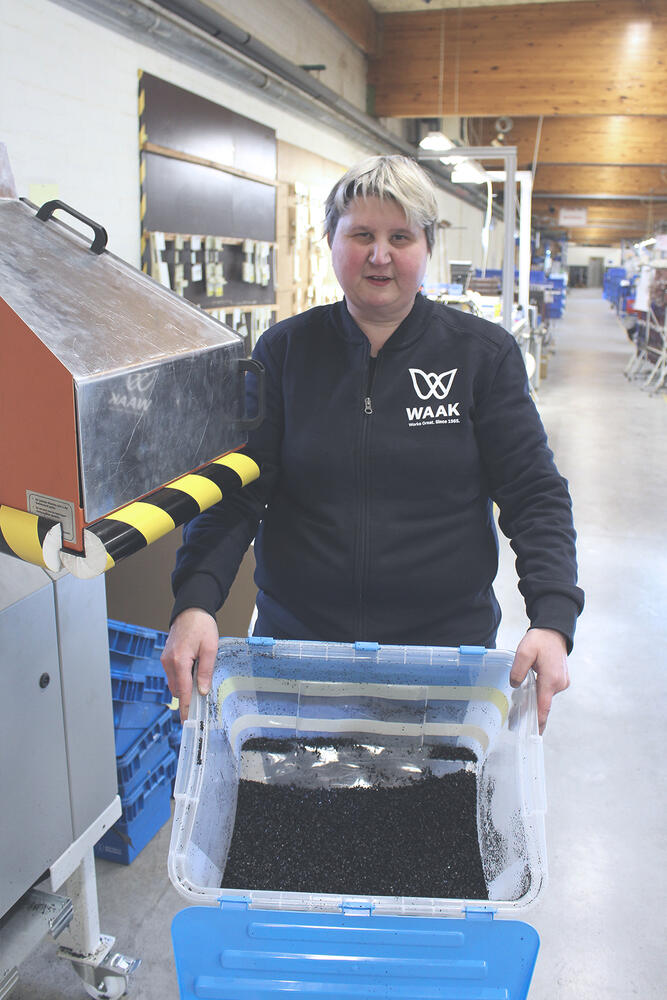 Independent testing
We had this result verified independently by the leading VKC (Flemish Plastics Expertise Centre) in Kortrijk. They concluded that the 50-50 blend offers the same quality and strength as the original product. These conclusions cemented our decision to purchase a special shredder that grinds the injection moulding residue and to adapt our current injection moulding machines in such a way that they can melt the ground residue again.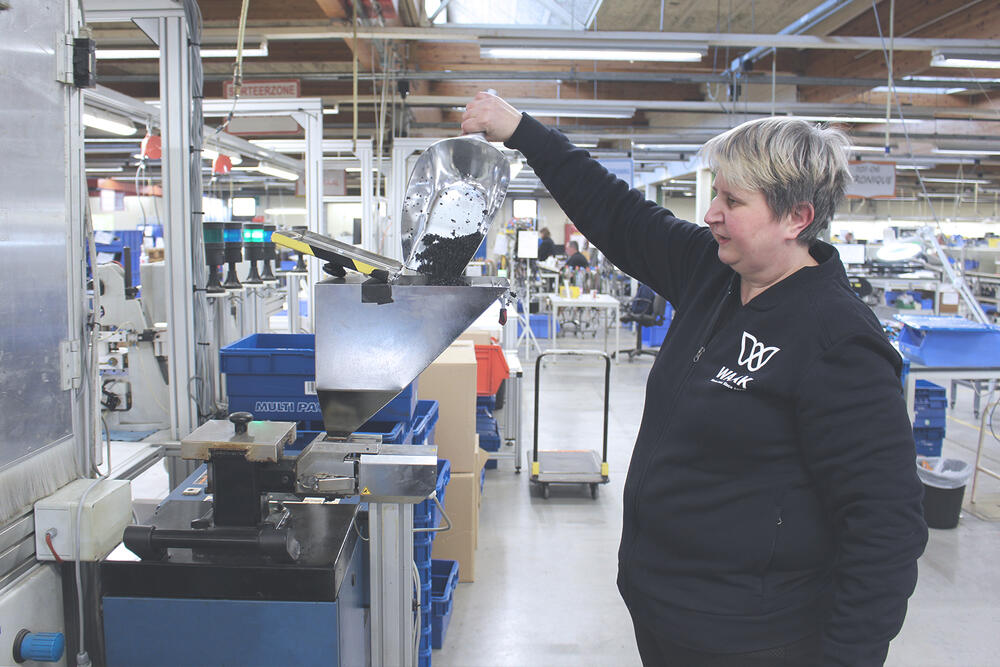 Circular benefits and financial profit
This will save more than 500 kg of plastic per year from the waste mountain. At the current raw material prices this means savings of some €10,000. Taking into account the total investment of €15,000 in new machines and equipment, this amount will be earned back in just 18 months. And even though the cost of this project was subordinate to the environmental benefits, we can still conclude that investing in circular and sustainable projects can also be profitable. This experiment has opened up a host of opportunities. WAAK uses other synthetic materials to overmould cables. We are currently examining the possibility of recovering them in a similar way.