WAAK is sustainability champion

Sustainable entrepreneurship is in our DNA. Sustainability is often associated with the environment. This is only partially true, because the concept goes further than that. You could easily include welfare, health, equal opportunities, the creation of long-term jobs, etc. In the past we have received the SDG Pioneer (Sustainable Development Goals) award several times. This is a label given to companies that are committed to sustainability. 
As of 25 October, WAAK may call itself SDG Champion. Indeed, we reached the second level in the United Nations Institute for Training and Research (UNITAR) sustainability trajectory.
UNITAR wants to offer governments and organisations a compass for corporate sustainability, based on 17 Sustainable Development Goals (or SDGs). To receive UNITAR certification in Belgium, a company must realise actions for all 17 SDGs and obtain the Voka Charter Corporate Sustainability at least three years in a row. WAAK meets both conditions.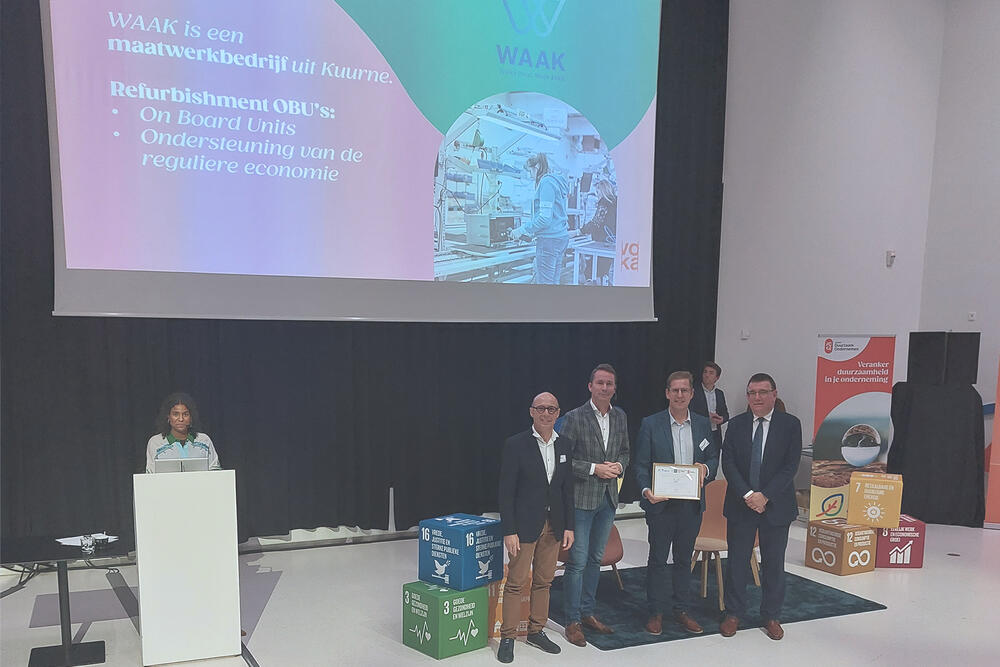 Our 17 sustainable development goals: